The office engages in the representation of clients in courts in most areas of civil law, specializing, among other things, in the representation of customers in confrontations with banks, the resolution of business disputes and class actions.
Adv. Ram Dekel, a graduate of the Tel Aviv University's Law Faculty in 1985, embarked on an independent career in 1988.
The office, located on the 20th floor of the "Rothchild 22" tower in Tel-Aviv.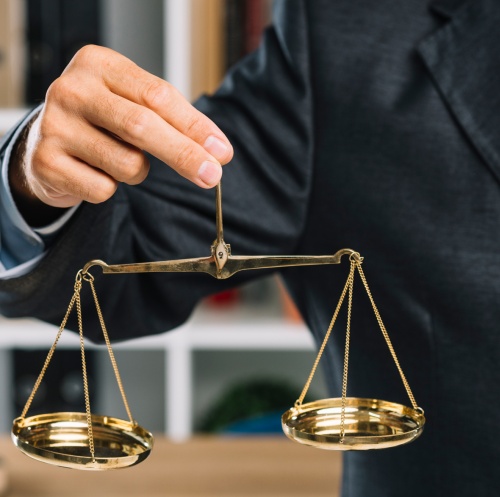 The office's lawyers appear regularly before the various courts as well as other judicial forums such as appeal committees, tribunals and the like. Though specializing mainly in commercial law, the office deals with a variety of areas, such as commercial transactions, real estate, contracts, the capital market, liquidations, and more.
One of our specialties is representing clients vis-a-vis banks, in which framework we have already handled hundreds of cases, among them large and quite complex ones, in a variety of matters such as the auditing of accounts, breach of agreements, lifting of restrictions, bankruptcies, realization of mortgages, liquidations, guarantees and the like. In tens of cases, we have reached exceptional compromise agreements between our clients and the different banks.
In recent years, we have filed over 40 class actions in various matters (in Israel and US). Though the area of class actions is a relatively new and evolving one, requiring expertise as well as a considerable investment of time and resources, we have seen great success in this area of practice. We believe that the filing of class actions is also a public calling and a paramount tool in private enforcement where the public authorities prove impotent or the criminal law provides no adequate answer.
Our public consciousness, is not limited to class actions only. We represented the Green Party Organization for several years for no consideration. Apart from the ramified activity in environmental matters, we submitted petitions to the High Court of Justice on behalf of the Green Party Organization in the matter of cellular radiation, lawsuits against the bus companies in the matter of air pollution, as well as a special class action in the matter of the Yarkon River's pollution. In 2008 Ram Dekel was a member of the Tel-Aviv Municipal Council on behalf of the Green Party.
"Great things are done by a series of small things brought together"
– Vincent Van Gogh
"
successfully completed CLASS ACTIONS

If you have any legal problem in your life